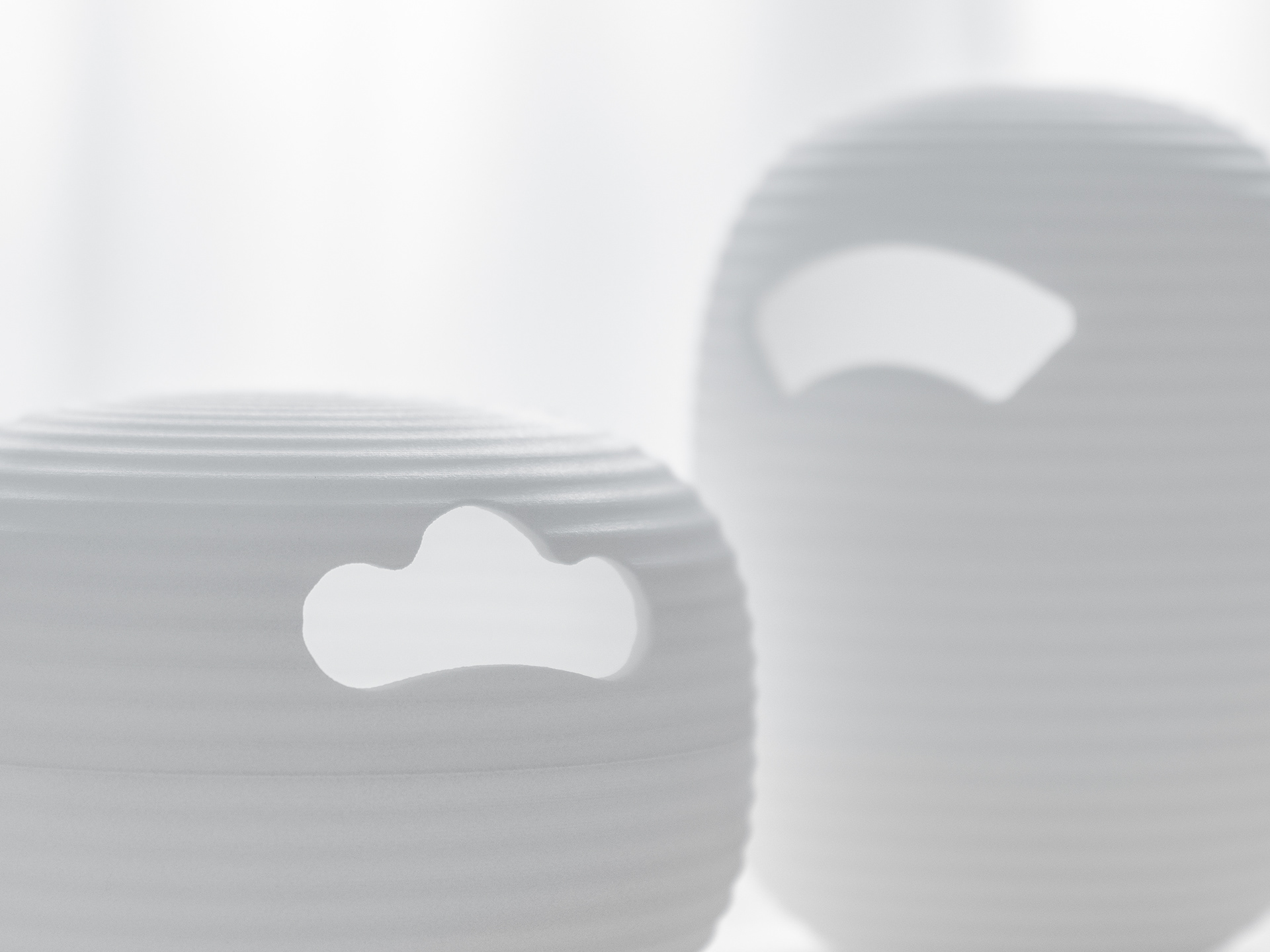 Japanese lantern canister
The surface of an object output by a 3D printer using nylon,
There are fine unevenness and it looks like an elegant paper texture.
Therefore, rather than polishing or painting,
I wanted to create works that made use of the raw texture that was output.
ナイロンを用いた3Dプリンターで出力した物体の表面は、
細かい凹凸があり、上品な紙の質感によく似ている。
そこで、研磨や塗装をするのではなく、出力したそのままの質感を活かした作品を作成したいと考えた。
I designed a traditional Japanese paper lantern shape as a motif.
It is characterized by the texture of the wavefront.The material is nylon.
You can put in your favorite accessories.
There is a hole with motifs of Japanese patterns,It would be nice to add scents and potpourri.
これは3Dプリンタで出力されたキャニスターで、日本の提灯の形をモチーフにデザインした。
お気に入りのアクセサリーを入れることができる上に、
日本の模様をモチーフにした穴があり、フレグランスやポプリを入れると香りを楽しむこともできる。